Dog Groomer in Bakersfield, CA

Family-owned and operated, Chantell's All Breed Animal Grooming provides premium pet grooming in Bakersfield, Oildale, Gosford, Edison, and Panama, CA. We attribute our 50 years of successful business to the tremendous love and compassion we hold for our four-legged friends. The goal of our cat and dog groomers is to provide every animal who visits us with a truly "pawsome" spa-like experience. We've served the area since 1968. Boasting more than half a century of experience, we're proud to be the most experienced groomer in the region.
Call to Schedule an Appointment Today!
Here Are Just Some Of The Ways We Stand Out From The Competition
We love all animals, which is why we groom and pamper cats and dogs of all breeds and sizes
Our services go beyond the cosmetic, helping to keep your pet clean and healthy
Did you pet pick up a pest? No worries! We offer flea and tick prevention and removal services
Our pet pros provide half- and full-day doggy daycare, so your pup can get some playtime in after a dog grooming session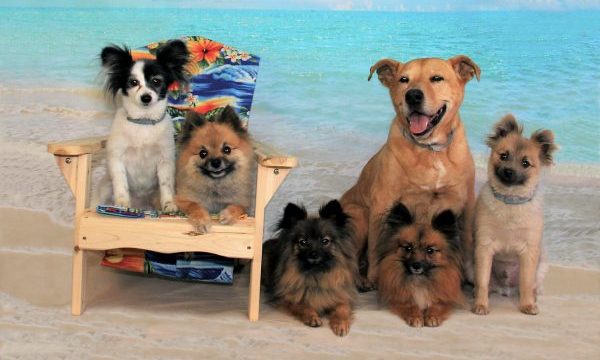 Pet Pampering Done Right
At-home pet grooming isn't always the most pleasant experience. At Chantell's All Breed Animal Grooming, we're proud to offer high-end cat and dog grooming in Bakersfield, CA, and the surrounding community so pet parents don't have to worry! From therapeutic skincare treatments to luxurious blueberry washes, we offer a wide array of options for improving your pet's health and appearance.
The team at our dog grooming shop truly loves pets, which takes our service from good to great each and every day. No matter your dog or cat's age or appearance, we will have your pet looking and smelling fresh at the end of the day.
Proudly Offering Pawsome Pet Grooming Services Since to Bakersfield, California since 1965
Bakersfield, CA
Wible Orchard, CA
Venola, CA
Gosford, CA
Old River, CA
Stevens, CA
Una, CA
Oil Junction, CA
Oildale, CA
Algoso, CA
Edison, CA
Lonsmith, CA
Fuller Acres, CA
And Beyond
Book Your Pet a Spa Day
Your pet is a beloved member of the family. Pay them back for their unconditional love with a little pampering! Call our dog grooming shop at (661) 832-7282 for pet grooming today.